Opis
Our micellar water is the perfect product to eliminate impurities and give your face a youthful and
vitalised glow! With its high content of CBD extract, organic aloe vera gel, natural black tea extract
and vitamin E it guarantees an intense hydration to stimulate your skin and fight signs of premature
ageing. The dermatologically tested micellar technology purifies the pores to prevent imperfections.
Our CBD micellar water refreshes your face and makes you glow. It works for all skin types, even
very sensitive ones, and contains no alcohol or oils. It can also be used to remove make-up. Its
special formula with CBD extract and antioxidants keeps the skin hydrated and regenerated day after
day.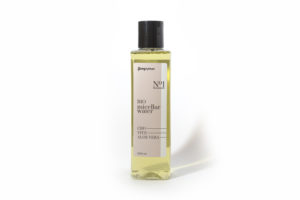 Ingredients: CBD extract, organic aloe vera gel, organic black tea extract, vitamin E